4.9" Polished, Bluish-Green Apatite Skull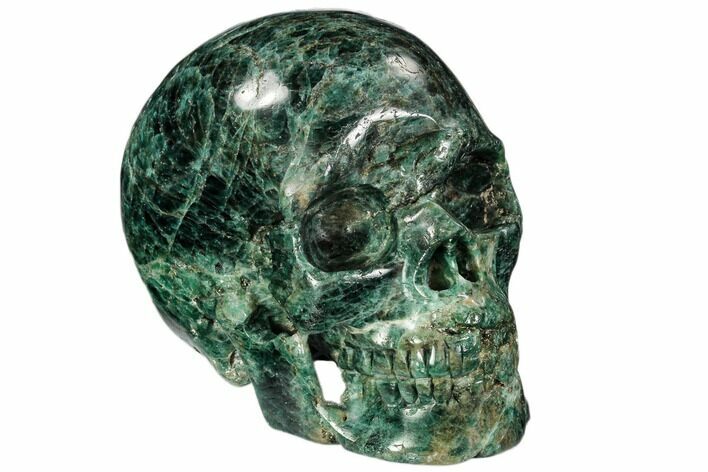 This is a beautiful polished stone skull that was shaped from blue-green apatite, collected from Madagascar. There is a lot of time and energy that goes into forming and then polishing these skulls.
Apatite is not a single mineral but a group of phosphate based minerals that includes hydroxylapatite, fluorapatite and chlorapatite. Fluorapatite is by far the most common variety and can be found as both
hexagonal crystals
in many colors and massive forms.