Bulk Polished Rose Quartz - 8oz. (~ 12pc.)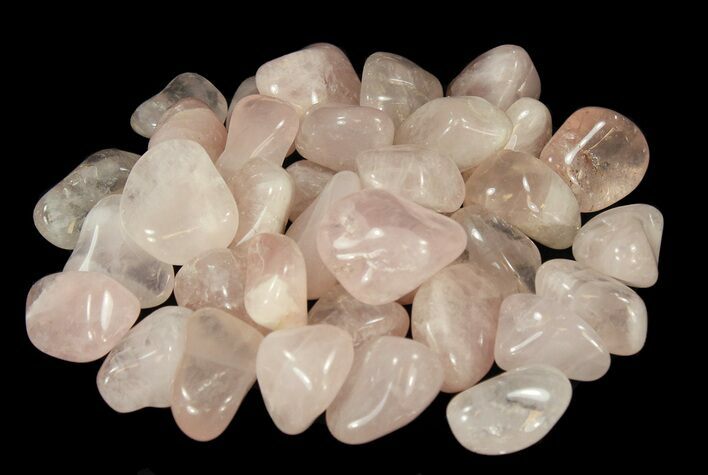 This is polished rose quartz. Rose quartz is a type of quartz which exhibits a pale pink to rose red hue. The color is usually considered as due to trace amounts of titanium, iron, or manganese. Rose quartz has a hazy to translucent character due to microscopic fibrous inclusions of a pink borosilicate mineral.

You will receive 8 ounces(approximately 12 pieces) chosen at random. The photos are representative of what the mineral looks like. These polished minerals are great for educational use or gifts for kids.
OUNCES
8 (approximately 20 pieces)