ALSO -
Be sure to check out our large, selection of authentic
fossils
including Megalodon teeth, trilobites, ammonites and dinosaur fossils.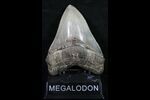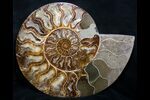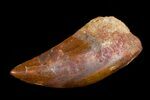 Bulk Polished Orthoceras (Cephalopod) Fossils - 25 Pack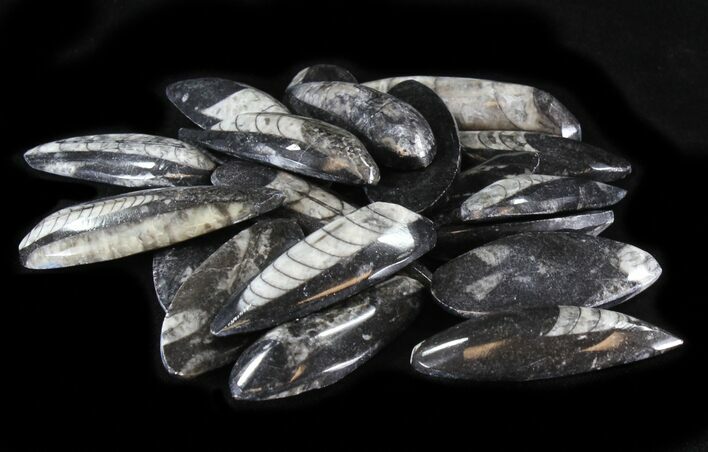 These are small polished Orthoceras (cephalopod)
fossils
from Morocco. They average about 2 inches in length. Orthoceras ("straight horn") is a genus of extinct cephalopod. Their shells are common fossils fossils throughout the world, but in particularly they are quarried in huge numbers from the Atlas Mountains of Morocco. These stone containing them is often polished which reveals the inner structure of these squid-like animals.
You will receive
twenty five
polished orthoceras chosen at random from the box. An ID card will be included for each specimen.
These bulk fossils are great for educational use, or gifts for kids.
FOSSIL TYPE
Orthoceras (cephalopod)
SPECIES
Orthoceras regulare
AGE
Devonian (400 million years old)
LOCATION
Atlas Mountain Range - South Morocco
SIZE
1 1/2 to 2 1/2 inches