Bulk Polished Bloodstone (Heliotrope) - 8oz. (~ 20pc.)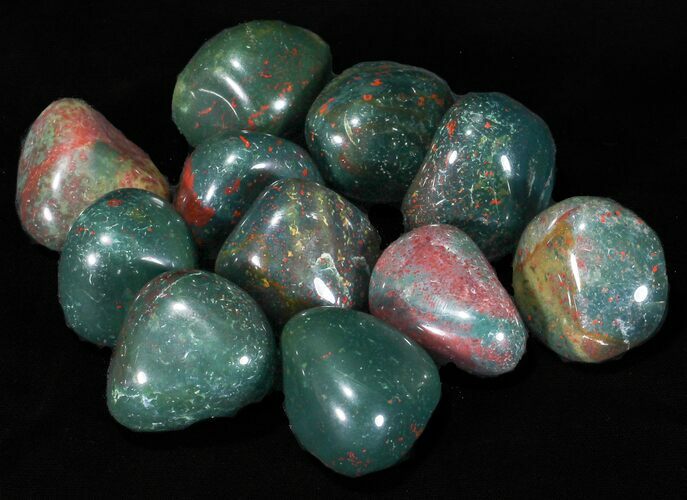 This is polished heliotrope, also known as "bloodstone" or "blood jasper". Bloodstone is a variety of prase, a greenish variety of Quartz. The "classic" bloodstone is green jasper (chalcedony) with red inclusions of hematite. With the polished surface, the hematite inclusions turn into a beautiful red contrast on the green jasper.

You will receive 8 ounces (approximately 20 pieces) chosen at random. The photos are representative of what the mineral looks like. These polished minerals are great for educational use or gifts for kids.
SIZE
Range from 3/4"- 1-1/2"
OUNCES
8 (approximately 20 pieces)