Bulk Orange Bladed Barite - Single Specimen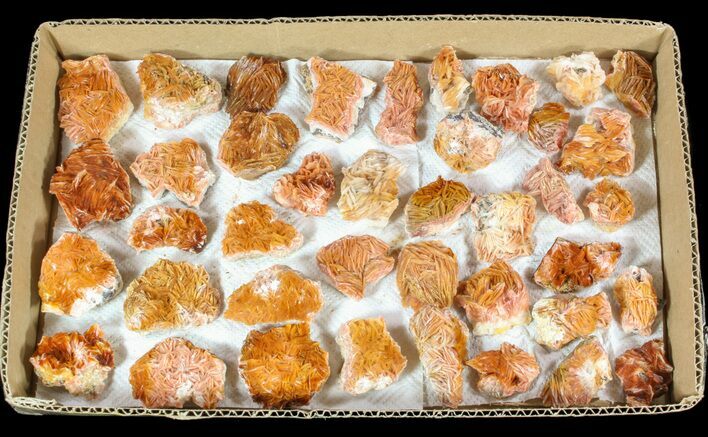 This is pink-orange barite on galena rich matrix, collected near Mibladen, Morocco. You will receive one barite on matrix specimen chosen at random from the box. They are 1-2" wide, and most specimens contain complete and undamaged barite crystals. The photo shows the variety of shapes and sizes which can be received.

Barite, commonly spelled Baryte is well-known for its great range of colors and varied crystal forms and habits. It is a heavy mineral consisting of barium sulfate, and typically has the chemical formula of BaSO4. The barite group consists of baryte, celestine, anglesite and anhydrite. It's generally white to colorless, and is the main source of barium.
MINERAL
Barite with Galena Rich Matrix
LOCATION
Mibladen, Morocco