ALSO -
Be sure to check out our large, selection of authentic
fossils
including Megalodon teeth, trilobites, ammonites and dinosaur fossils.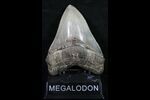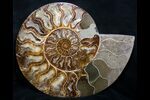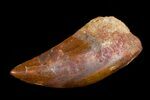 Bulk: Fossil Brachiopods From Kentucky - Single Specimen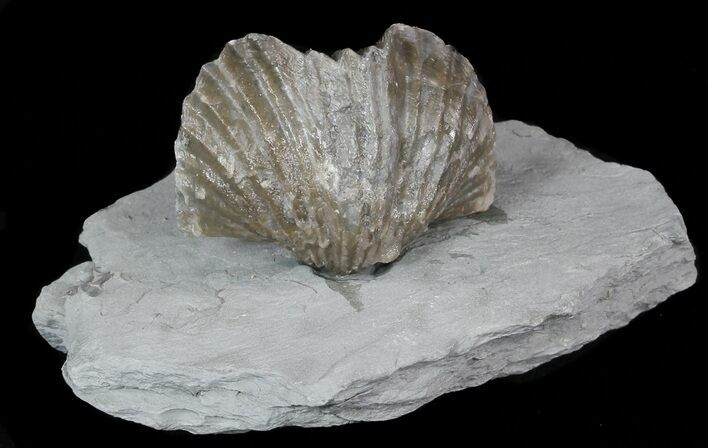 These are nicely preserved brachiopod (Platystrophia ponderosa)
fossils
from Kentucky. They come from the Mount Auburn Formation and are Ordovician in age or approximately 450 million years old. The fossils have been cleaned, and mounted on a piece of shale to create a really cool presentation. You will receive
one
mounted Brachiopod chosen at random from the box. The photos are representative of what the fossil looks like.
Brachiopods are marine animals that have hard "valves" (shells) on the upper and lower surfaces. Brachiopod valves are hinged at the rear end, while the front can be opened for feeding or closed for protection. In a typical brachiopod a stalk-like pedicle projects from an opening in one of the valves near the hinges keeping the animal anchored to the seabed but clear of silt that would obstruct the opening.
SPECIES
Platystrophia ponderosa
FORMATION
Mount Auburn Formation
LOCATION
Maysville, Kentucky
FOSSIL SIZE
1" to 1.5" across