ALSO -
Be sure to check out our large, selection of authentic
fossils
including Megalodon teeth, trilobites, ammonites and dinosaur fossils.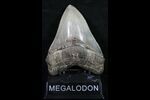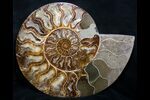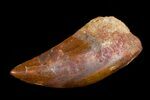 24x36" Megalodon Infographic Poster (Matte Finish)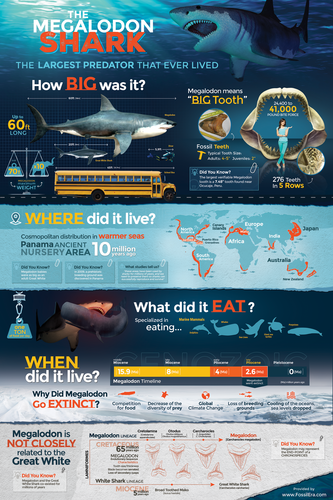 A brilliantly colored, awe inspiring and scientifically accurate infographic poster on the most fearsome predator to ever inhabit Earth's oceans, the 60 foot long
Megalodon
Shark. Printed on thick, matte finish poster paper this 24x36" poster is truly eye catching. It presents information about this prehistoric sharks, size, teeth, diet, evolution and extinction in an engaging and easy to understand format.
Be sure to click on the photos to view the details in an enlarged version.
These posts have been custom design, and created by FossilEra. For inquiries about bulk or wholesale pricing please contact us.
PAPER
Thick, matte finish, poster paper