1 1/2" Polished Blue Apatite Palm Stone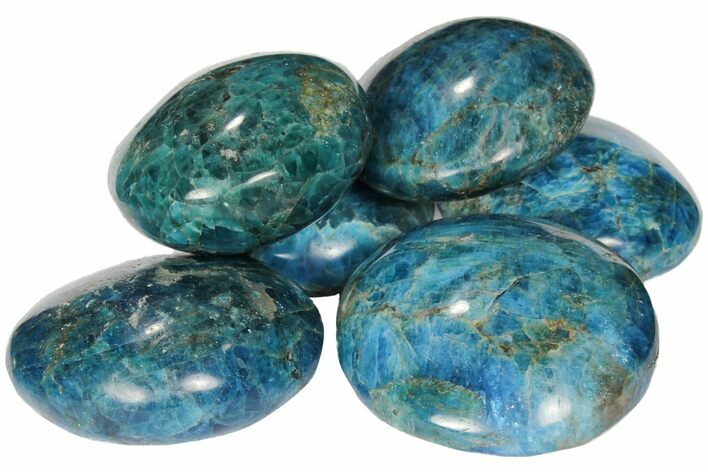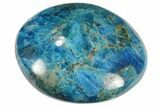 This is vibrantly colored, polished, blue apatite palm stone or pebble from Madagascar. The are mostly between 1 1/2 and 1 3/4" wide, though some may be slightly larger. The photos are representative of the piece you will receive, though you will not receive the exact one pictured.
Apatite is not a single mineral but a group of phosphate based minerals that includes hydroxylapatite, fluorapatite and chlorapatite. Fluorapatite is by far the most common variety and can be found as both
hexagonal crystals
in many colors and massive forms.
The stone from Madagascar generally referred to as "
Blue Apatite
" is a massive form of fluorapatite. It is mined from several locations in the Anosy region and is frequently polished into shapes such as spheres, skulls, and figurines for decorative purposes. It has a very vibrant blue coloration and is quite striking in appearance.
SIZE
Most 1 1/2 to 1 3/4" wide