6.9" Dark Smoky Quartz Cluster - Large Crystals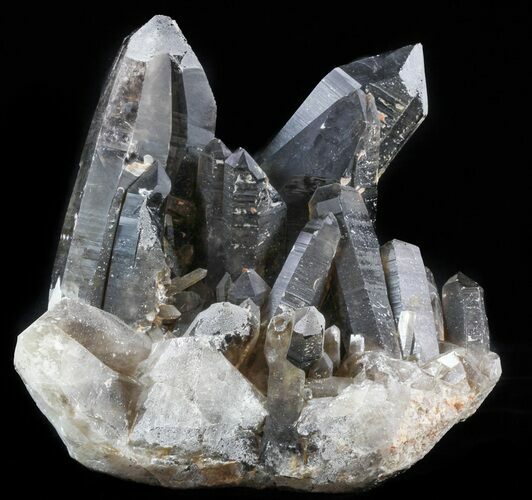 This is a large cluster of dark black, smoky quartz crystals from Brazil. The entire plate is 6.9" wide and the longest point is 5.9" long from base to tip. The crystals on the specimen vary in size, are nearly all undamaged and have beautiful smokey coloration. It has not been heated or treated to change the natural color.

SPECIES
Quartz var. Smoky
LOCATION
Minas Gerais, Brazil
SIZE
6.9"long, 5.3" wide, Longest crystal 5.9"