Beautiful, 5.8" Carved, Blue Onyx Skull - Argentina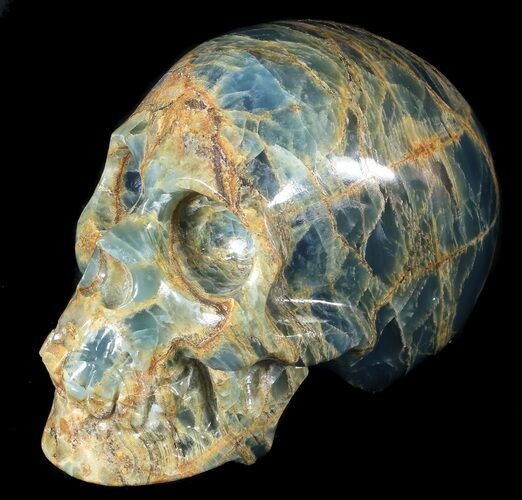 Please note: While we typically ship out material within 2 business days there will be a delay of approximately 2-3 days before we can ship this specimen. It's part of a lot of material currently in transit back to our primary shipping warehouse.
This is a large, hand carved/polished skull made out of "blue onyx" mined in Argentina. It's 5.8" long and probably weighs about 8 lbs. Really beautiful material.
SIZE
5.8" long, 4.7" tall, 3.9" wide