9" Polished Snakeskin Jasper Section (17 lbs) - Western Australia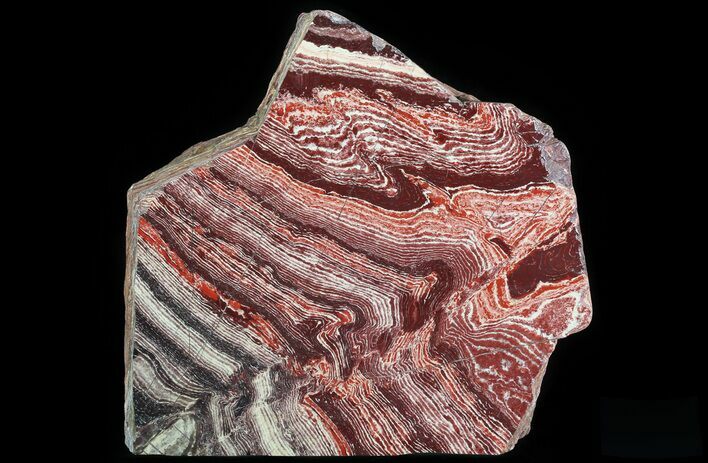 This is a large, 17 lbs section of Snakeskin Jasper from Western Australia. It's been cut and the facing polished to a mirror like finish revealing some very interesting banded patterns. The polished face measures 9 x 8.9" and the base has been cut flat so that it displays nicely on a flat surface.

It formed as seams of jaspilite in a banded iron formation called the "Weeli Wooli Formation" which is about 2.5 billion years old.
SPECIES
Quartz var. Jasper
LOCATION
Turee Creek Cattle Station, Pilbara Region, Western Australia
FORMATION
Weeli Wooli Formation
SIZE
9 x 8.9", 3" deep, 17 lbs