7.3" Pink Stilbite Crystals on Chalcedony Stalactite - India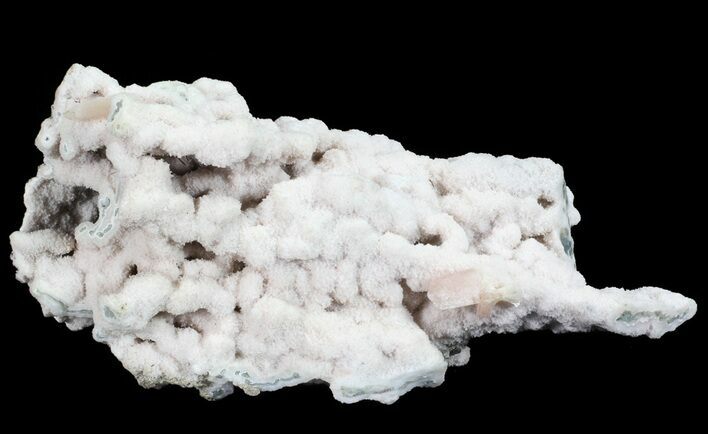 This is a beautiful 7.3" tall mineral association containing stilbite that has a pink coloration formed from chalcedony stalactites. Stilbite is probably the most common zeolite found in these deposits. Crystals often form flowery, bowtie or hourglass shaped structures and come in a variety of colors. Some of the most beautiful colorations are the pink or peach tints.

Comes with an acrylic display stand.