2.7" Vibrant, Magenta Erythrite Crystals - Morocco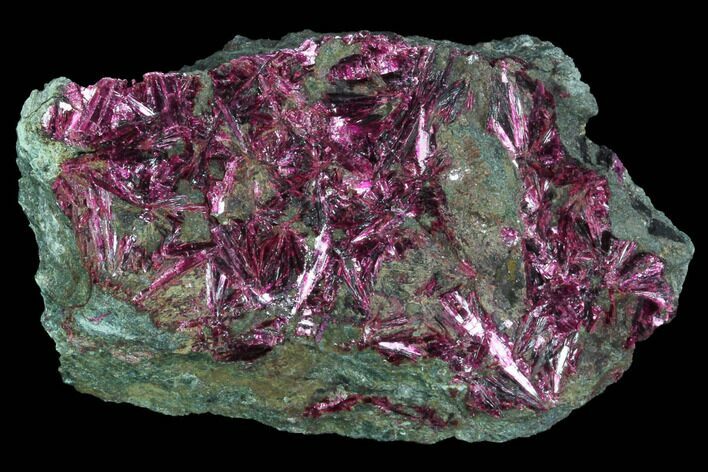 This is a beautiful specimen of radiating, needle-like, erythrite crystals from Bou Azzer, Morocco. The color of this new material I just acquired is phenomenal. Comes with an acrylic display stand.
Erythrite is a soft and delicate secondary mineral, typically forming prismatic crystals in cobalt-bearing deposits. Erythrite from around the world is known for displaying a deep purple luster, with crystals from Bou Azzer, Morocco having some of the largest and most magnificent characteristics around.

Finding specimens with large crystals is more rare than not, due to the difficulty in removing erythrite from it's matrix, without breakage.


LOCATION
Bou Azzer, Tazenakht, Ouarzazate Province, Morocco
SIZE
2.7" long, 1.65" wide