1.9" Lustrous, Yellow Cubic Fluorite Crystals - Morocco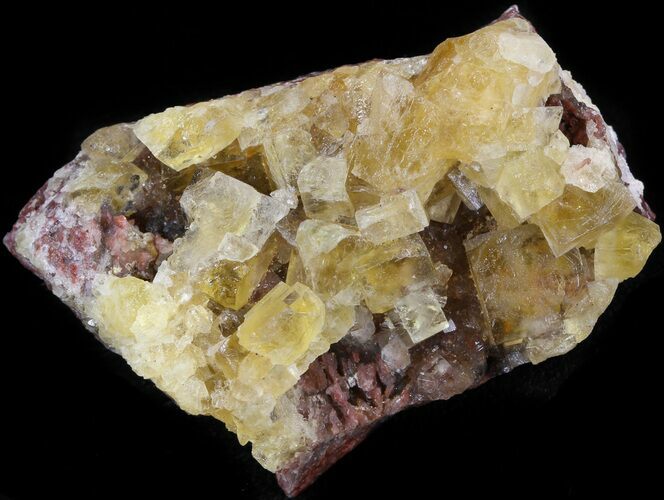 This is a gorgeous specimen of bright yellow, cubic fluorite crystals on a quartz druse, from Meknes, Morocco. The crystals have sharp, well defined edges, glassy smooth faces, and interesting phantoms. The entire cluster is 1.9x1.2" and the largest crystal is 0.32" wide.
LOCATION
El Hammam Mine, Meknes, Morocco
SIZE
1.9x1.2", Largest cube 0.32"