Spectacular Fossil Club Urchin - Morocco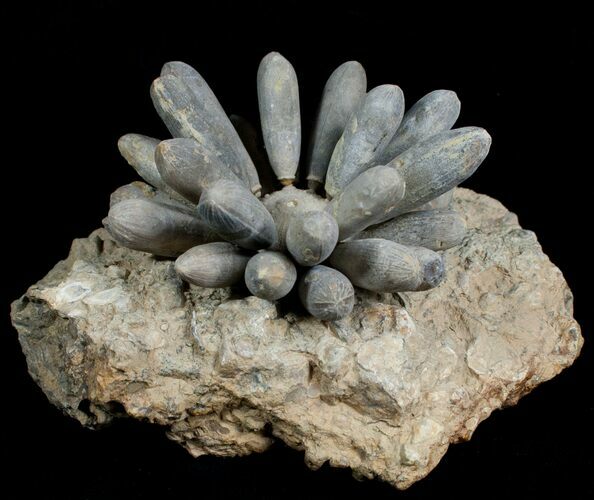 This is a spectacular fossil club urchin from the Early Jurassic near Talsint, Morocco. It's about 3 inches across including the clubs.

While most people are familiar with urchins having sharp spines different varieties had many types of ornamentation. When the urchin died these clubs an spines fairly quickly fall off prior to fossilization. The clubs where carefully removed from the surrounding rock, and remounted to the body of the urchin to create a life-like representation of the animal. You can see a number of impressions around the urchin from where some of these clubs originally were preserved.

LOCATION
Talsint, Morocco
SIZE
3" wide (including spines)