Ordovician Brittlestar & Carpoid Fossil Association - Morocco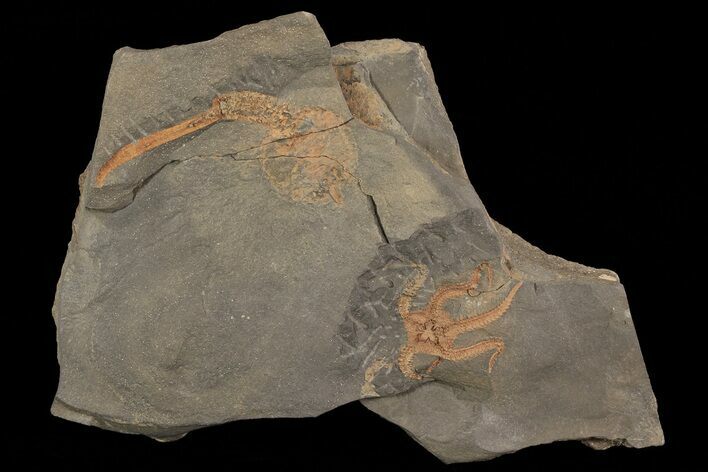 This is a nice association of two different types of echinoderm
fossils
from the Ordovician aged
Kataoua Formation of Morocco. There is a very detailed, 1.8" wide brittlestar (Ophiura sp) as well as a 3" long carpoid. The bright orange coloration is natural and due to the oxidization of iron pyrite. There is a couple of repaired cracks in the rock.
Comes with an acrylic display stand.
SPECIES
Ophiura sp. & unidentified
AGE
Ordovician

LOCATION
Kaid rami, Morocco
FORMATION
Kataoua Formation
SIZE
Brittlestar 1.8", Carpoid 3", rock 7x4.6"