Onnia Mass Mortality Plate - Kaid Errami, Morocco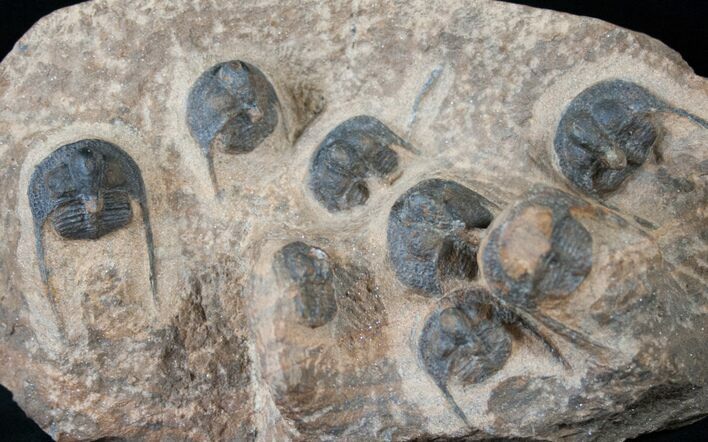 This is a mass mortality plate of large, likely undescribed Onnia trilobites from the Ordovician deposits near Kaid Errami, Morocco. These Onnia are far larger than the Onnia superba from near Blekos. The largest one on the plate is about 1.6" long, and the entire plate containing 8 specimens is 7.5x4.5"

The trilobites bear the distinctive, pitted cephalic ring and long genal spines extending well past the body of the trilobites. In most of the specimens in the occipital spine is still preserved.
AGE
Ordovician

LOCATION
Kaid Errami, Morocco
SIZE
Plate 7.5x4.5", Largest trilobite 1.6"