Premium Multiple Moroccan Crinoid Plate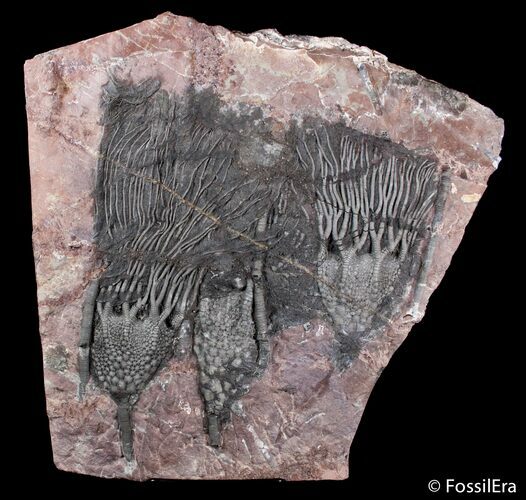 Here is a very well preserved specimen containing multiple Upper Silurian (420 million years old) crinoid Scyphocrinites elegans from Morocco. The plate is approximately 12 x 11 1/2 inches with the crown of the crinoids being up to 8 inches in length. It is a nice solid plate which would made an excellent display or could even be hung on a wall.

Note: While the crinoid itself is natural, sections of the surrounding matrix (rock) have been added to center it on the plate and make it more displayable.

Crinoids where animals which were rooted to the floor of the ocean by a stem and had many armored feeding arms which they used to filter the water for food. They first appeared in the Ordovician period and are still alive today.

SPECIES
Scyphocrinites elegans
LOCATION
Boutschrafin, Erfoud, Morocco
SIZE
Plate 12 x 11.5 Inches