Giant, 23" Ammonite Fossil Cluster From Madagascar (Special Price)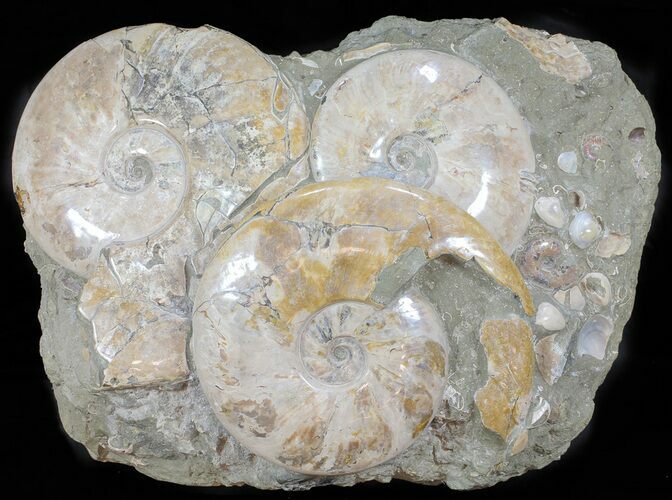 Shipping Note: Because of the size/weight of this piece it will have to be shipped via freight. Our website can't automatically calculate freight costs, so shipping will be billed separately after purchase. It should be around $200-300 for US locations, but please contact us if you need a shipping quote prior to purchase.
This is a cluster of large, polished ammonite
fossils
still embedded in the rock in which they were found. The largest ammonite measures 13" wide. Many other fossils including clams and gastropods can also be seen in the rock. The ammonites are Cretaceous (Albian Stage) in age or approximately 110 million years old and are quarried in the Mahajanga Province of Madagascar. The entire piece is 23" wide, 16.5" tall, and the base has been cut flat so that it displays well on a hard surface. This is a heavy piece weighing approximately 130 lbs.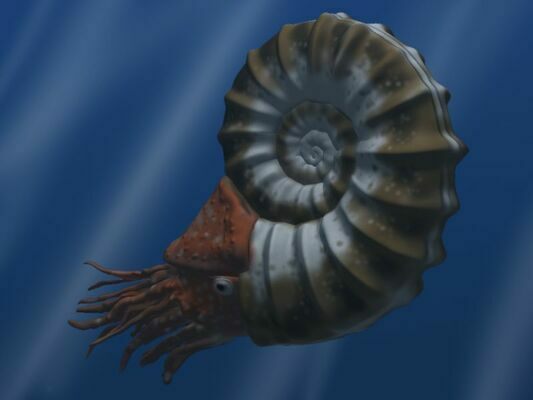 Ammonites
were predatory mollusks that resembled a squid with a shell. These cephalopods had eyes, tentacles, and spiral shells. They are more closely related to a living octopus, though the shells resemble that of a nautilus. Ammonites appeared in the fossil record about 240 million years ago and they barely survived several major extinction events. The last lineages disappeared 65 million years ago at the end of the Cretaceous.
LOCATION
Ambatolafia, Mahajanga Province, Madagascar
SIZE
23" Wide, 16.5" Tall, 8" Deep