2.4" Oregon Petrified Wood Pendant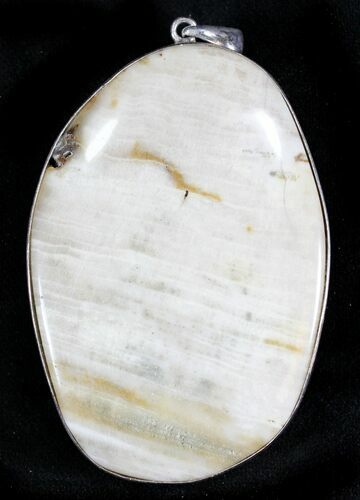 This is a beautiful, petrified wood and sterling silver pendant. The petrified wood was collected in Oregon and is Miocene in age, or approximately 15 million years old. The contrasting colors of the wood grain make this a very unique piece of jewelry.

Petrified wood, or agatized wood is wood that's been fossilized through the process of permineralization. It must be buried rapidly before it decays. .All the organic materials is replaced with minerals (mostly silicates), while retaining the original structures in the wood.