Inflated, Enrolled Isotelus Trilobite - Ohio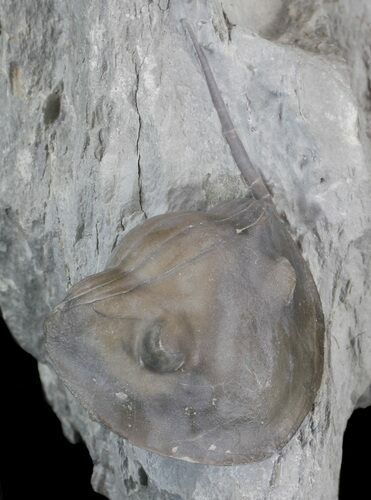 This is a very 3D, enrolled Isotelus maximus from the famous trilobite beds at Mt. Orab Ohio. It it was outstretched it would be around 1.8" long. It has beautiful shell preservation unlike many specimens who's shell flakes badly during collection and is restored. The long left genal spine is present but the right genal spine is missing.

Isotelus maximus is the the official state fossil of Ohio.
AGE
Late Ordovician

FORMATION
Arnheim Formation
SIZE
1.1" wide, about 1.8" long