Rare, .68" Snout Nosed Spathacalymene Trilobite - Indiana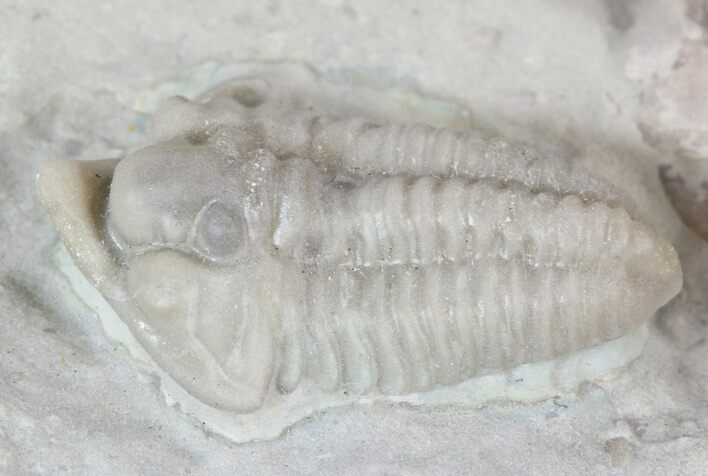 This is an very rare Silurian trilobite from the Osgood Formation in Indiana, Spathacalymene nasuta. This trilobite has a distinctive snout projection off the front of the glabella that may have been used to stir up sediment for feeding. This specimen is pretty small for the species but is in good condition. Its 3D, has great shell preservation and preparation with the rostrum prepared free of the matrix.

The specimen was found ventrally and has been remounted on the matrix during preparation.
SPECIES
Spathacalymene nasuta
AGE
Silurian

LOCATION
Ripley County, Indiana
FORMATION
Osgood Formation