Bargain, 7.2" Fossil Fish (Halec) - Lebanon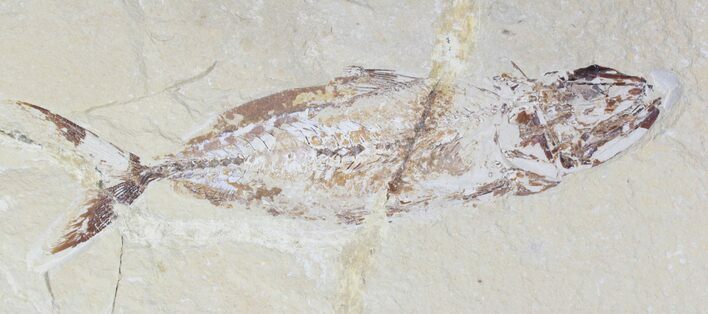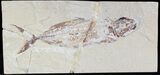 This is a 7.2" long example of the rare fish Halec microlepis from the Upper Cretaceous Lebonese lagerstätten. It's one of the rarer fish at the locality. It is nicely detailed and the reddish/brown preservation contrasts nicely with the light colored limestone. There are a few repaired cracks in the rock, hence the bargain price. Comes with an acrylic display stand.
The Upper Cretaceous, Lebonese lagerstätten yields some of the most exquisitely preserved fossil fish in the world. Over 80 genre are currently described, with many more still awaiting description. These beautiful
fossils
have been quarried near Byblos, Lebanon for well over a century and include sharks, rays, shrimp, ray-finned fishes and more.