9" Plate Of Rare Cretaceous Starfish (Betelgeusia) - Morocco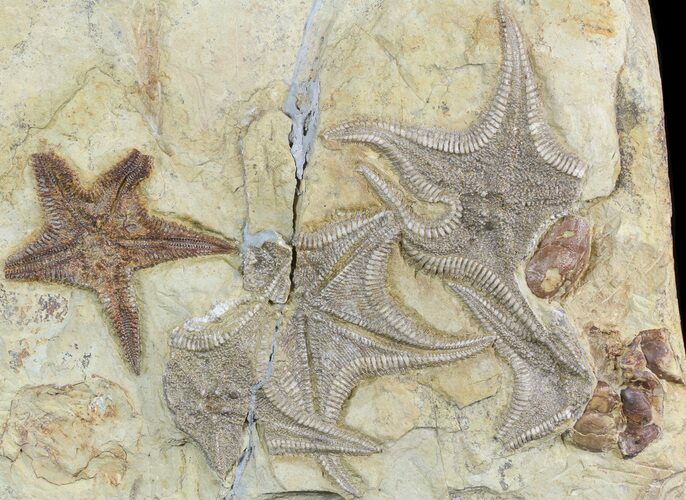 This is a plate of rare and highly detailed Early Cretaceous starfish
fossils
from Morocco. These starfish were described as Betelgeusia orientalis back in 2011, and this is the first time I've seen them offered for sale. They are rare to find complete and the ones on this plate are large, up to about 3" wide. There is a repaired crack running though the middle of the slab of limestone.
Full reference: D. B. Blake and R. Reboul. 2011. A new asteroid (Echinodermata) faunule from the Early Cretaceous (Barremian) of Morocco. Journal of Paleontology 85(6):1021-1034
SPECIES
Betelgeusia orientalis (Blake and Reboul 2011)
LOCATION
Taba, Tawrirt Oukanakay Region, Morocco
SIZE
Plate 9x8.5", Largest starfish 3"