.86" Tyrannosaur Tooth - Judith River Formation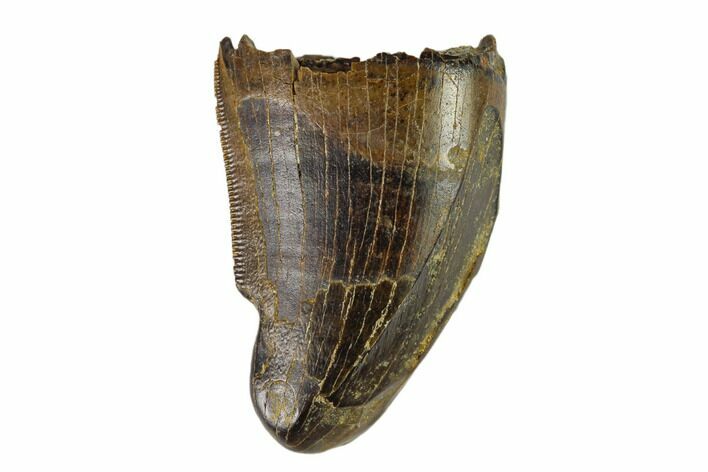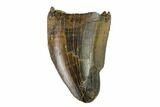 This is a .86" long, Tyrannosaur tooth on stone, from the Judith River Formation of Montana. This formation is approximately 75 million years old, or about 9 million years older than the Hell Creek Formation which also produces T. rex. The top half of the tooth is heavily worn.
Comes with an acrylic bubble case.
SPECIES
Albertosaurus, Gorgosaurus or Daspletosaurus
LOCATION
Hill County, Montana
FORMATION
Judith River Formation