7.6" Polished Petrified Tree Fern (Psaronius) End Cut - Brazil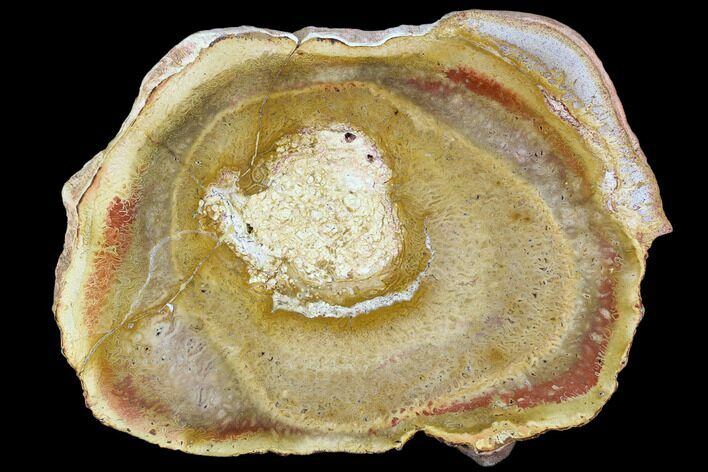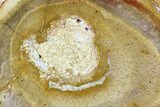 This is a beautiful, 7.6" polished end-cut of Permian aged petrified wood from the tree fern, Psaronius brasiliensis. The inner wood detail is very fascinating and it has a bright orange-red color. Very nice polishing on the cut face, though there is a repaired crack that runs through this section of wood. Comes with an acrylic display stand.

Tietea singularis and Psaronius brasiliensis are both found in the State of Tocantins and are very similar in cell structure. The notable differences between these two fern species are the vascular bundles at their center, where Tietea bares circular, C shaped bundles while Psaronius has long bands of xylem. The sinuous bands of xylem are difficult to locate on this slab, though can be found lining the white mass at the center of this specimen.

SPECIES
Psaronius brasiliensis
AGE
Lower Permian

LOCATION
Tocantins State, Brazil
FORMATION
Motuca Formation
SIZE
7.6 x 5.8" , up to 1.3" thick