This Specimen has been sold.
5.3" Pliosaur (Liopleurodon) Vertebrae - England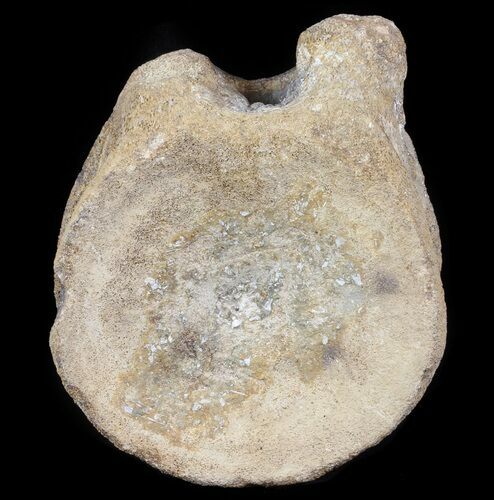 This is nicely preserved, 5.3" tall vertebrae of the Middle Jurassic Pliosaur, Liopleurodon (Pliosaurus) macromerus. It was collected from Orton Pit near Peterborough, England. It is in wonderful condition, with small portions of the vertebral processes, remaining.
Liopleurodon is a genus of large, carnivorous marine reptile that lived in the Middle to Late Jurassic ocean that covered Europe. They were an apex predator during their time.


iopleurodon ferox, a pliosaur from the Late Jurassic of Europe, pencil drawing by Nobu Tamura (http://spinops.blogspot.com).
SPECIES
Liopleurodon (Pliosaurus) macromerus
LOCATION
Orton Pit, Nr. Peterborough, Cambridgeshire, England