4.1" Jurassic Sea Urchin (Clypeus plotti) - England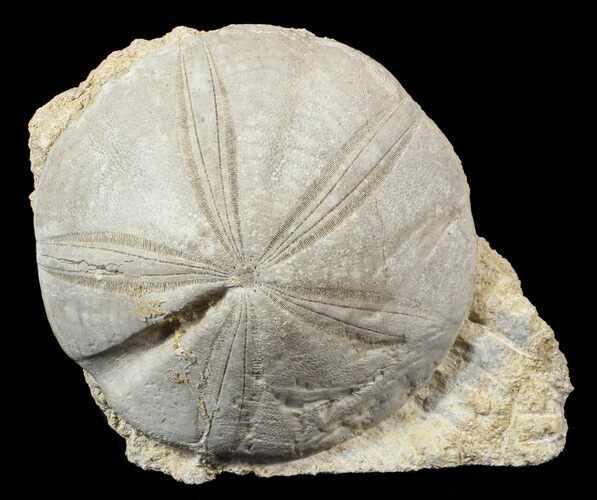 Please note: While we typically ship out material within 2 business days there will be a delay of approximately 3-4 days before we can ship this specimen. It's part of a lot of material currently in transit back to our primary shipping warehouse.
This is a large, and very 3D fossil sea urchin (Clypeus plotti) from the Middle Jurassic, Inferior Oolite of England. It's still partially embedded in the rock it was found in, and the base was cut flat so that it displays very nicely standing up on a hard surface.
LOCATION
Gloucestershire, England
FORMATION
The Inferior Oolite