3.9" Pliosaur Vertebrae - Russia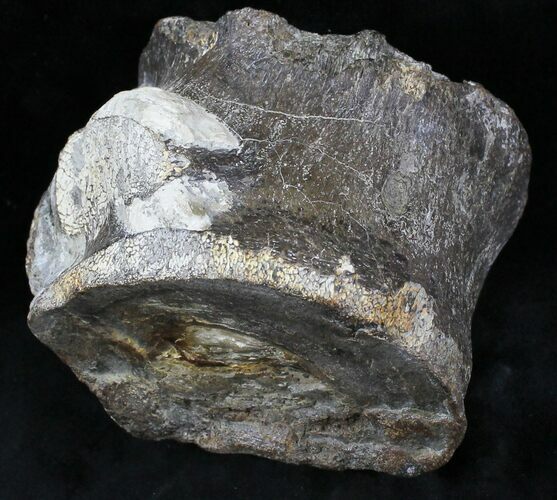 This is a nicely preserved 3.9" wide Pliosaur vertebrae . It's Lower Cretaceous in age from the Ulyanovsk Region of Russia. Comes with an acrylic display stand.
Pliosaurs are a group of large, long-necked, predatory marine reptiles that included such monsters as Liopleurodon which is estimated to have grown up to 50 feet in length.

Liopleurodon ferox, a pliosaur from the Late Jurassic of Europe, pencil drawing by Nobu Tamura (http://spinops.blogspot.com).
LOCATION
Volga River, Ulyanovsk Region, Russia.
SIZE
3.9" wide, 2.9" long