2.9" Tall Miocene Fossil (Gastropod) Cluster - France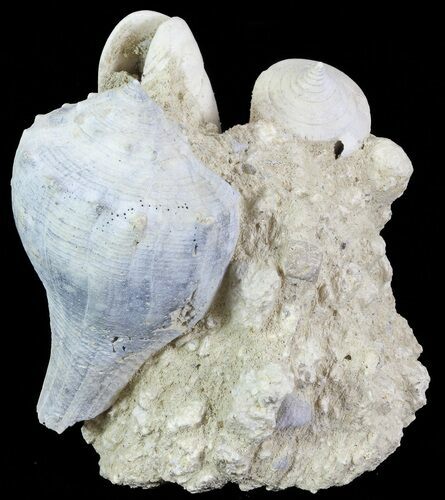 These are fossil gastropods collected near Bordeaux, France. They are Early Miocene in age which makes them approximately 16-20 million years old. The sandstone has been meticulously prepared to expose these shells. Multiple species are represented in each cluster which make each cluster unique and truly one-of-a-kind. Two of the three gastropods have been identified as Oliva sp., Athleta sp. the other one is unidentified. There are also various other shells mixed throughout the sandstone the clusters are in.
SPECIES
Oliva sp.?, Athleta sp.?
LOCATION
Saucrats la Brede near Bordeaux, France