2.63" T-Rex (Tyrannosaurus rex) Tooth - South Dakota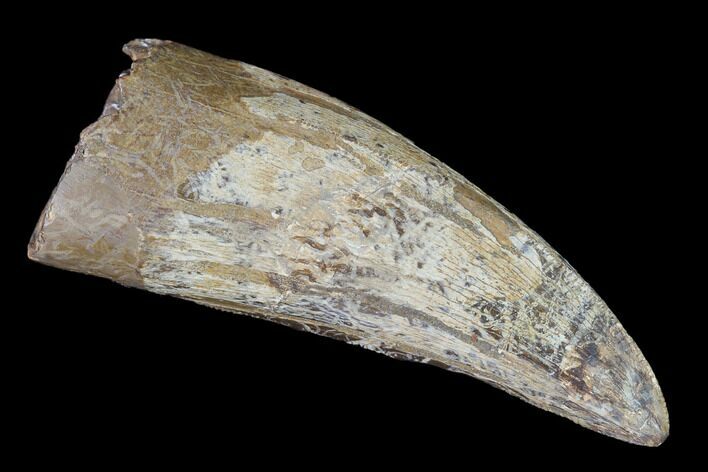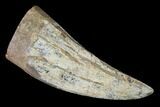 Real Tyrannosaurus rex teeth are not only hard to find but are probably the most collectable type of fossil there and tend to get snapped up as soon as they hit the market.
This one is 2.63" long and while the enamel is pretty worn, many of the serrations are still present. The final 3/8" of the tip has been restored.
It was collected from the Hell Creek Formation in Harding County, South Dakota.
SPECIES
Tyrannosaurus rex
LOCATION
Harding County, South Dakota
FORMATION
Hell Creek Formation