Rare, 24" Fossil Gar (Lepisosteus) - Green River Formation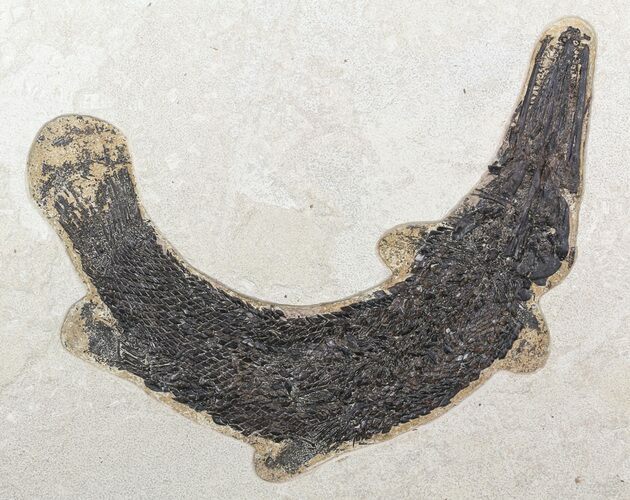 Gars are one of the largest and rarest fish found in the Green River Formation. Lepisosteus was a fierce predator, having a long, narrow mouth full of teeth. They also have large, thick scales which are beautifully preserved in this specimen with a shiny iridescence. This complete specimen is good sized at 18.3" in length, without accounting for length lost to the curve of the fish. When fully extended, from head to tail this gar fish measures about 24", and is nicely centered on a 24x21" slab of shale which has been backed with wood for easy mounting.

It was found in a single, unbroken slab of shale and there is no restoration on the piece.



LOCATION
Warfield's Quarry, Kemmerer, WY
FORMATION
Green River Formation
SIZE
24" long (around curve) on 24x21" rock