1.7" Ordovician Starfish (Petraster) Fossil - Morocco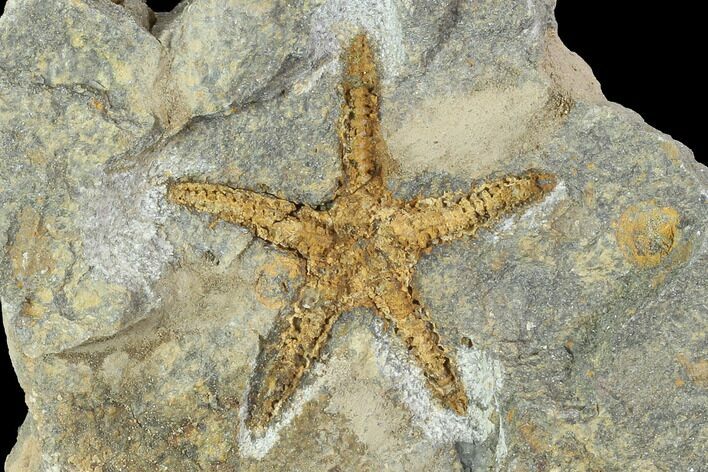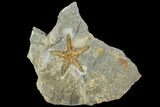 This is a 1.7" wide, Ordovician aged starfish of the genus Petraster. It comes from the Kataoua Formation near Blekus, Morocco. The specimen shows an amazing amount of detail and the natural, orange coloration is due to the oxidization of iron pyrite.

There are multiple repaired cracks that went through this starfish, however there is no indication of any restoration at these points of breakage. There is a noteworthy negative impression of a trilobite head along one edge of the rock.

AGE
Ordovician

FORMATION
Kataoua formation
SIZE
Brittlestar 1.7", Matrix 4.4x3.7"