1.7" Edaphosaurus (Permian Synapsid) Vertebrae - Texas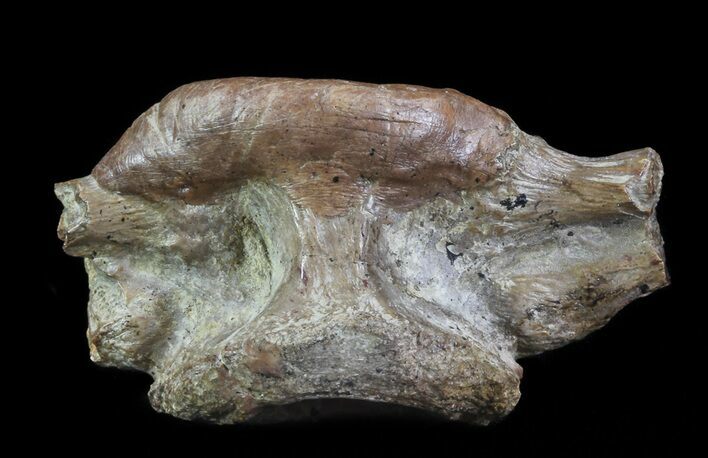 This is a nice, 1.7" wide from Edaphosaurus a synapsid that lived around 300 to 280 million years ago. It was collected from the Moran Formation near Windthorst, Texas. Comes in an acrylic display case.
Edaphosaurus is important as one of the earliest known large plant-eating (herbivorous) amniote tetrapods (four-legged land-living vertebrates). In addition to the large tooth plates in its jaws, the most characteristic feature of Edaphosaurus is a sail on its back. A number of other synapsids from the same time period also have tall dorsal sails, most famously the large apex predator Dimetrodon. However, the sail on Edaphosaurus is different in shape and morphology.


LOCATION
Windthorst, Texas
FORMATION
Moran Formation