1.5" Jurassic Sea Urchin (Plegiocidaris) Fossil - Germany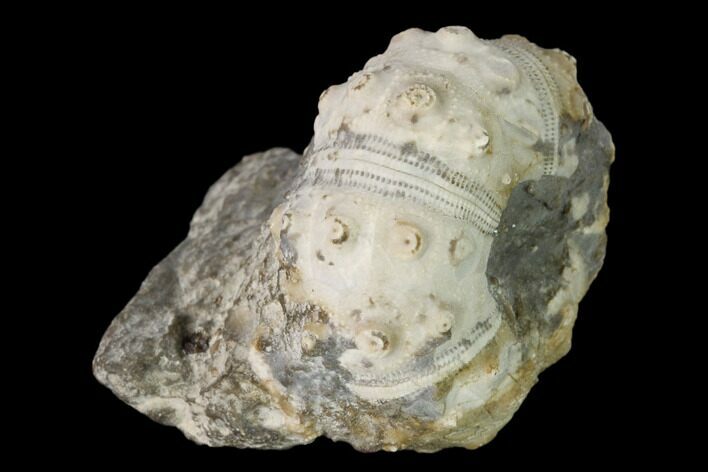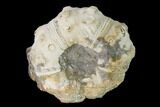 This is a beautiful 1.5" wide fossil sea urchin from the Nattheim Formation in Germany. The urchin (Plegiocidaris) is an extinct genus of echinoid that lived from the Triassic until the early Cretaceous. There is a small section of rock still attached to this specimen.
Sea urchins are a type of echinoderm which are still living relatively unchanged today. They live at the bottom of soft ocean floors and have long spines protruding from their central body. They move along the bottom of the ocean using many small feet while feeding on various plant and animal matter.
SPECIES
Plegiocidaris sp.
FORMATION
Nattheim Formation