1.25" Fossil Phytosaur Tooth - Arizona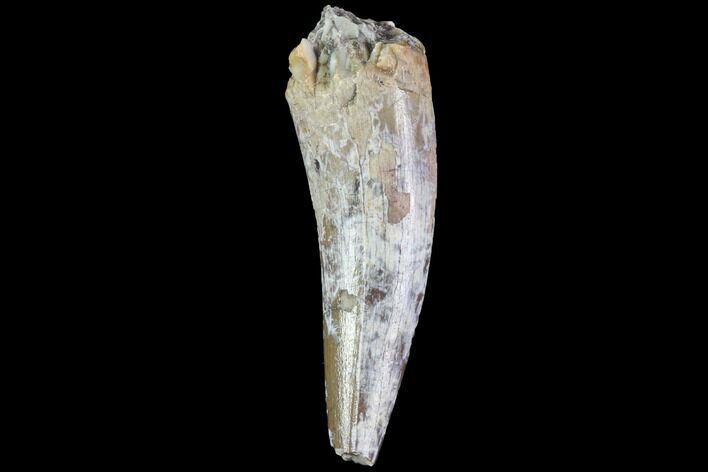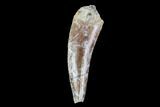 This is a 1.25" long, tooth of a Triassic Phytosaur (Leptosuchus?) collected this fall from the Chinle Formation of Arizona. The tip of the tooth is broken and it has two crack repairs.
Comes with a small, acrylic case.
Phytosaurs looked similar to modern day crocodiles with one of the primary differences in appearance being that their nostrils were high in the head instead of at the front of the snout. This feature can be seen at the lower portion of this piece. Growing up to 16 feet long, they were one of the dominant predators of their time.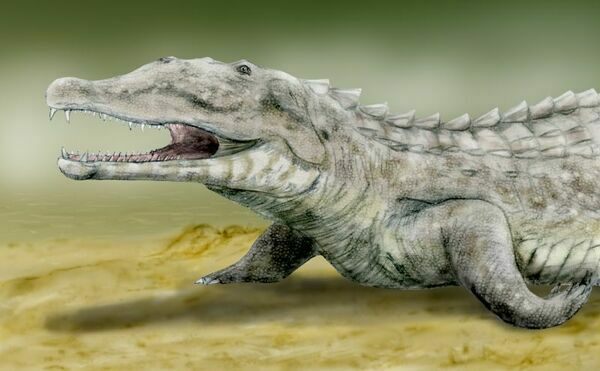 An artists reconstruction of a Phytosaur. By
Nobu Tamura
LOCATION
Private Range, Northeast Arizona
FORMATION
Chinle Formation