1.2" Ankylosaur Armor Spike - Two Medicine Formation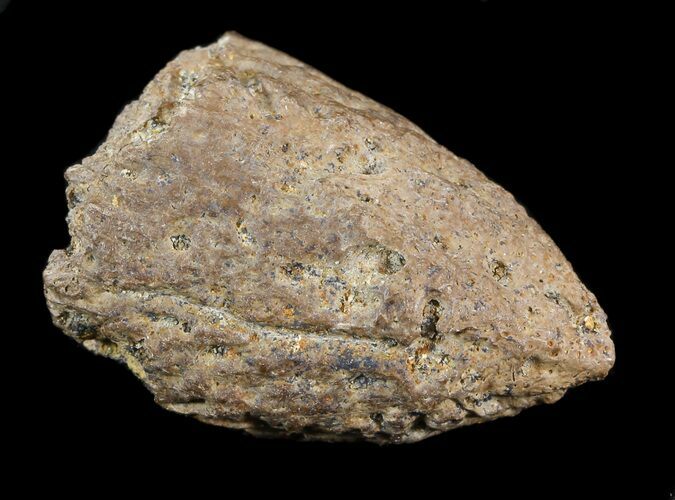 This is a rare find from the Two Medicine Formation of Montana. This 1.2" long fossil appears to be an armored spike from an Ankylosaur. There are several types of Ankylosaurs known from the upper portion of the Two Medicine Formation including Scolosaurus and the Edmontonia and isolated Ankylosaur have been found at the same site.

The spike has a very similar appearance to a Pachycephalosaur head spike, but this genus has not formally been described from the formation.

Ankylosaurs were herbivorous dinosaurs that lived during the Cretaceous and evolved complete body armor covered in plates, scutes and spikes. They wielded a massive tail club which could have been used to defensive purposes against predators such as Tyrannosaurids. Adult Ankylosaurs are believed to have reached up to 25 feet in length.
SPECIES
Unidentified Ankylosaur
LOCATION
Northwest Montana
FORMATION
Two Medicine Formation, Judith River Group